More old shiznit… An intervizkit with X-Zibit

This week we catch up with X-Zibit, and he tells us about MTV's new series Doof My Ride…
It's a small, inconspicuous garage on Los Angeles' Upper East West Side. The scene is like something from off of the telly: gangsters merrily blast each others caps and diss each other's ho's. Pity the fool, however, who dares to diss another man's ride: XZibit and the MTV Crew are here to brighten things up.
The new Show, Doof My Ride, airs weekly on MTV across the world. The concept is simple, as XZibit explains:
"We take the roughest, shittiest, whackest cars and we doof them up. We add trance credibility to your Austin Allegro. We fluoro your Volvo. You know what I'm saying?"
Standard modifications can be made to the car's interior. "Y'all gotta have an incense holder bluetacked to the dashboard," he explains. "Some muthaf*ckers like to have one with an om on it, you know what I'm saying?, but this ain't necessary."
Tie Dye trim is also a must-have; doofers and trance people have reported that they no longer feel comfortable parking their old, non-doofed rides to parties. Quentin Ponsonby-Smythe, legendary UK trance jock from back in the day (TM) said "things are tough now. I won't even dream of taking the Lexus to an outdoor party, less still a squat."
XZibit, Yesterday. "Trance be the whole muthafuckin deal muthafucka."
XZibit's specialty is modifying car horns. "We had this ford orion, and we busted out the horn to play something by orion. I thought that was really clever. Other ones we've done scream "Mars Needs Women," "I Remember The First Time I Smoked DMT" and my personal favourite, "Take The Blue Pill, Take The Red Pill, Just Get Out My Muthafuckin Way". Off Da Hook!!!"
"Sound Systems are key," he explains. "It's crucial to be able to replicate the doof feel with your car stereo. So we rack it all up with speakers, then make sure that the sound cuts out randomly and for no reason. We then have a stoned useless sound engineer messing about with the EQ all the time, and at least once a night some awful DJ comes on… you can't escape, so you go and sit under a tree till he's finished."
TipWorld's recent expansion to manufacture Tip Shiva Alloys has been a godsend, XZibit explains. "All dem longhair muthaf*ckers want tip alloys now. They let you corner faster. Apparently they're made from unsold copies of Alien vs The Cat, but I couldn't possibly comment on what I personally thought was an underrated, accomplished and rounded album."
Personalised License Plates are available to doofers: GMS001 is popular among the mainstream; TIPLP01 reigns among those who are trying to show off their record collections. BOM 23 basically shows that you are a tart.
Bumper stickers are top demand, so much so that the psyreviews store has started selling them:
THERE BUT FOR THE GRACE OF GIL GOA I

PROUD GRADUATE OF THE ALIEN PROJECT SCHOOL OF POPPADOM BASSLINES

HONK IF YOU'VE GOT ANY LIQUID

MY OTHER CAR IS A 1957 VW CAMPER WITH A PICTURE OF SIMON POSFORD ON THE FRONT
More sensible modifications have also been carried out. "One dude was one of those vegan assholes, and he was all concerned about emissions and all. We doofed his engine so that the only products were Chai and Hash Oil. He was pleased. It was Off Da Wall."
Before….
After….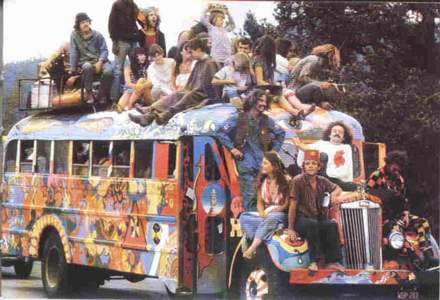 this originally appeared on psyreviews Sept 2nd 2004